Conference on Solarizations
Conference
---
Friday November 24, 2023 7:30 p.m.
---
Pompertuzat
---
---
---
Open to everyone.
Registration by phone at 05 61 75 85 34
or by email to service_clients@loiseauvert.fr
---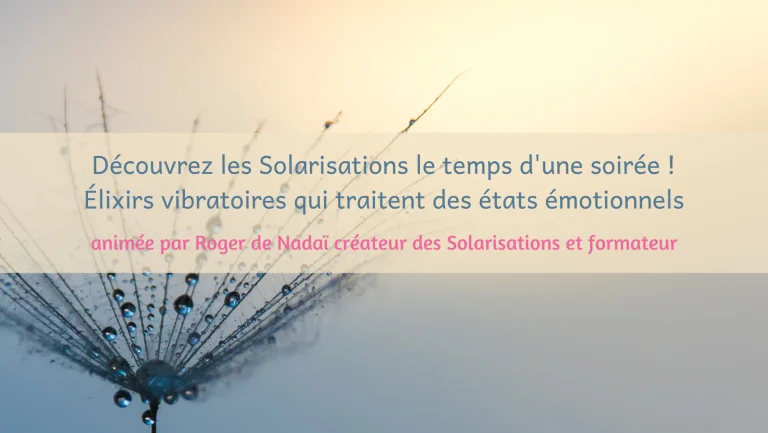 The purpose of this conference is to introduce you to Infotherapy. Sequences of life impact us and lead us to erroneous functionings or even diseases. These disorders can be corrected through Infotherapy with the help of Solarizations.